Main occupation of GET TRAVEL is Provide to different tours throughout Georgia.
The company specialize in individual work. All the components plan individually, with the tastes and capacities of our customers.
GET TRAVEL Guides
Tours provide guides who know the history and culture of the country. Can advise on what, where and when ...with them is interesting!
In the mountains you will be accompanied by professional climbers. they have big experience to leads large groups to up glaciers, (Kazbegi 5 035 m.)
Our guides are fluent in English and Russian languages.
Hotels and Accommodations
We have a wide choice of accommodation (hotels, guest houses, etc.) thought Georgia.
Transportation
We provide a safe and adequate transportation by any route.
GET TRAVEL is member of United Tourism Industry Association. By co-operation of different companies, the area of operation of our company is becoming bigger.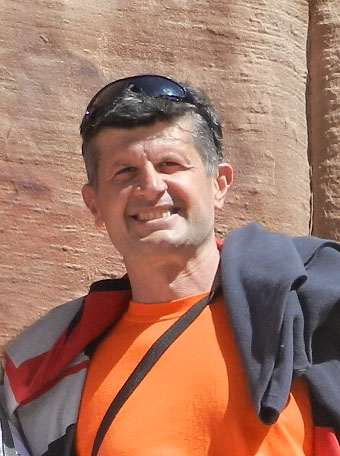 My Guests, Friends. My task, as well as my staff, to give you bright impressions about our country and leave to you warm memories.
Welcome to our world!
(Get Travel Owner and Ddirector)