Lagodekhi
Tour Lagodekhi we recommend combined with visiting monastery of David- Gareji and sightseengs of Kakheti!

1 day.
Shipping in David- Gareji. description of this area here >>
Next, at the middle of the day we find ourselves in Sighnaghi.
City is very popular among tourists. Here, among streets will be interesting to visit the wine cellar and taste local wine. We also Recommend lunch at the restaurant, what sugests us local dishes and from there is a beautiful view of the entire valley Alazan!

Next - descent, crossing the valley of Alazani we going to Kvareli, the main wine cellar of Georgia. In the tunnel, the length of 12 km ., There are wines from all over Georgia , what to see and taste we offer. By evening we find ourselves in Lagodekhi (from here start trakking routs). Overnight at tents or at the hotel (in your discretion).
Day 2 .
One of the routes lasting 4-5 hours round trip to the falls Gurgeniani. The road to it goes on a forest trail, then on the rocky riverbed. Sometimes crossing mountain river on primitive bridges.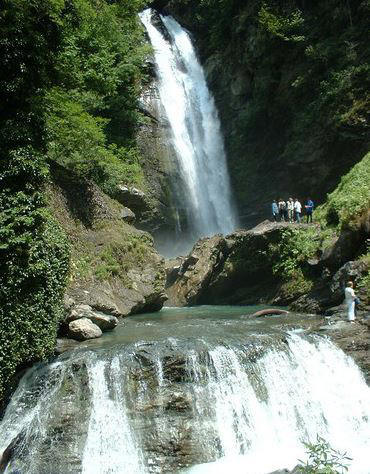 Having come back to Lagodekhi overnight at camp or at a hotel (in your discretion ) .

3 day.
This route can be arranged with the horses.
The trail starts right at the entrance to the reserve all the time goes frught the dense forest.
Climbing up, into alpine meadows you open the amazing views of the hillsides and valley Kakheti. Not far from here there is the house of ranger. Overnighting at house or in tents.
Day 4 .
Go above, we reach the lake.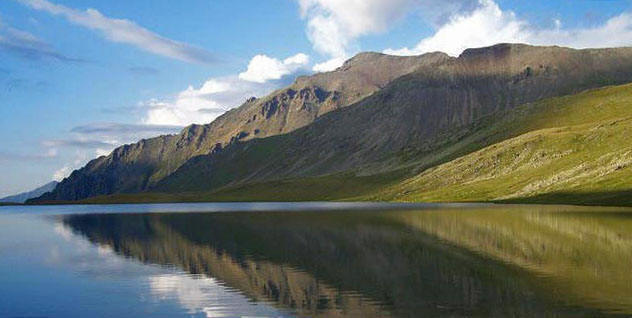 In the vicinity of the lake, in the rocks guide takes you to a place where you can watch the mountain goats.


Posible overnight here or coming back to Lagodekhi.

Day 5 .
At the evening we are at Lagodekhi. We spend the night in tents or in the hotel ( in your discretion). In both cases, fry kebab and spill red wine !

Day 6.
Completing marching part of the tour, returning to Tbilisi, we propose to visit the sights of Kakheti. In the beginning it is offered to the lake to swim . After the hike, this, we think, will be particularly pleasant. Next visit the monastery Nekresi ( 6 th c.) Locking Grammy (16 th c. ) Alavedi temple (11th c.). The road goes through pass Gombori. So, we get a circular trip across all Kakheti.
Over the passes - Fortress Ujarma, (1th c.).after inspection this monument we return to Tbilisi.