Mount (5040 m) North GeorgiaKazbegi
Settlement on the foot of Mount Kazbegi Stepantcminda
(1,740 m.s.l.)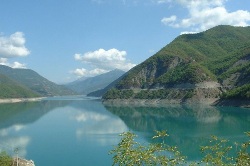 Kazbegi for1 day
1 day
Departure from Tbilisi. On the way visit the temple of Mtskheta, then will stop at Lake Jinvali, and then visit the castle Ananuri.
Then, through a mountain pass in we will get at Stephantsminda. The village is located right at the foot of Mount Kazbegi
From Stephantsminda starts trails to Temple Gergeti Trinity. We also offer get up to the temple by jeep. After observing the temple, will can continue trekking direction to glacier Kazbegi, or: drive to the Daryal Gorge to border of Russia and return to Tbilisi.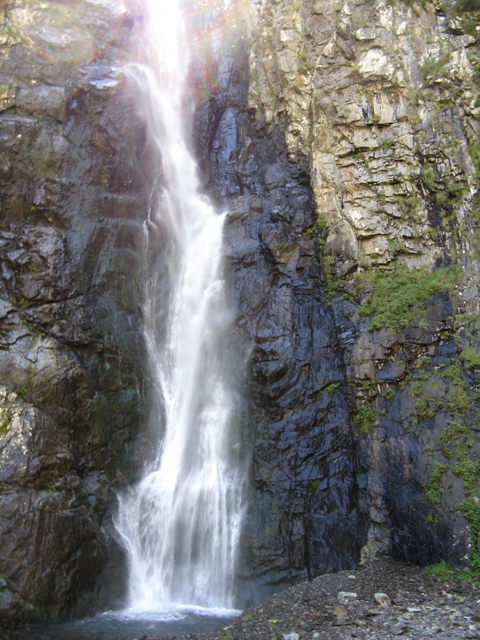 Kazbegi for 2 days (auto tour + tracking)
1 day
The two-day tour will probably be more comfortable and leisurely walk along the route that has been proposed in the one-day tour. Will be able to stay for a longer time at the lake Jinvali, climb up more distance on mountain Kazbegi, and take trekking to waterfalls Gveleti in Daryal Gorge. By dinner time will be offered to local food in the cafe-restaurant or picnic on your choice. Accommodations can offer your choice. There are private sector and hotels.

day 2
On the next day we offer go to the gorge Sno. There's a great place for trekking to ridge Chaukhi. Since it is not necessary to take the height, the track is not difficult. He goes straight to the bottom of the cliffs. Next - go back to our Transport and go back to Tbilisi or: Overnight and continue tour already on the mountain Chaukhi.

Chaukhi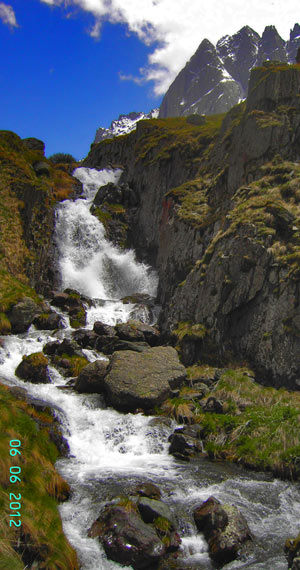 Kazbegi for 3 days
in this tour we offer that was proposed with a two-day and extension to the radial routes to mountains Chaukhi (from these places there is a trail to the pass with the transitions in Khevsureti). Probably climbing the peaks of varying complexity and in the evening return to the Transport and - in Tbilisi

4 days, meteo station
In the 4 day tour options are offered to the meteorological station, and overnighting.
Can be guided by the scheme, see special tours of course, without climbing to the peak itself Kazbegi

Kazbegi on 5 days
On 5 day tour is offered what was in 3 days tour with continuation crossing mountain Chaukhi Khevsureti.
day 3
Overnight at the tent of Chaukhi.
day 4
Hike to the pass, where at an altitude of 3338 m. You expect great panoramic views to the mountains. Then descend and stop at the lake Abudalauri, where you can put up tents.

day 5
The descent to the village Rosca and meeting with our transport. Going to Tbilisi, or: continuation of the tour to Khevsureti to fortress Shatili.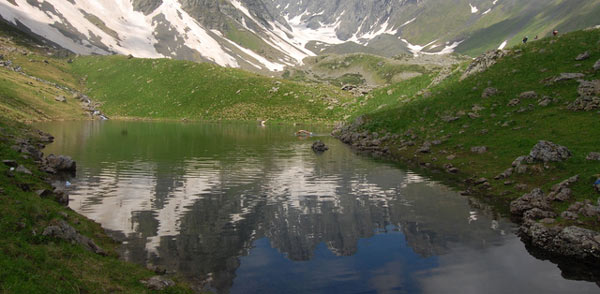 Kazbegi - Khevsureti Tour to Khevsureti see >>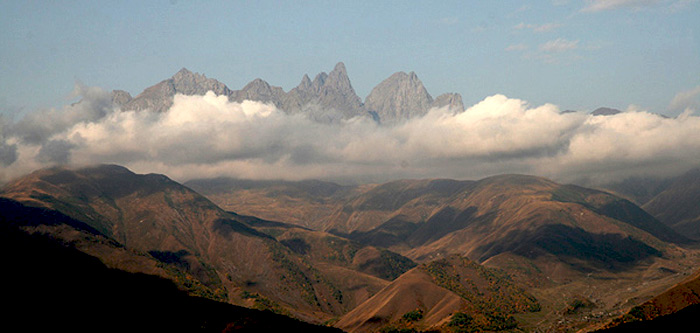 Khevsureti >>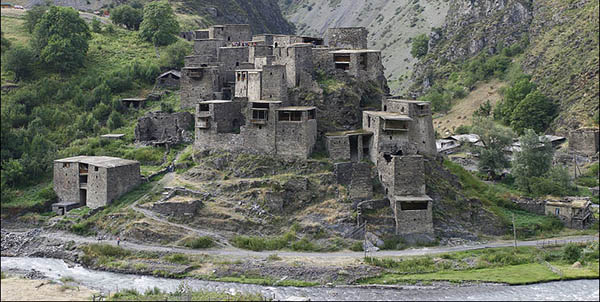 Khevsureti
Price for tours
depends on:
Number of visitors,

Number of days,

On Hotelís expenses,

Routeís difficulties,

transport type.
Contact us. Write Your Wishes and requests!